In 2018, our trade center put out an 18 page summary. "An integrated and inclusive economic paradigm for the CEMAC region and Cameroon" on the potential of Cameroon as a hub country within CEMAC, given comparative and competitive advantages.
We advised investors, to prefer countries within the region with comparative/competitive advantages for their activities, as entry points. What we did not delve into, was the cosmetics that surround Cameroon, to enable the fundamentals, for trade and investment.
This was prior to the 'New and Innovative Africa" as we termed this renaissance period starting from January 2021, with the AFCFTA.
After the hue and cry of the "Africa Rising" narrative, a steep decline in commodity prices, plunged some countries in SSA and the CEMAC region, into poverty.
This was further compounded by internal unrest in Cameroon, and the Covid-19 pandemic worldwide.
Cameroon meanwhile, has the most potential in the region to do business, if the fundamentals are understood and managed. The data from the Ministry of the Economy shows the economy grew in 2020 by 2.5% despite these setbacks.
There are some factors, external and internal that bode well for Cameroon;
Diaspora, demographics, (youth bulge, urbanization rate, and women valorization).
A rich sub soil, deep sea ports, natural and human resources.
The advent of the AfCFTA , (Cameroon was the 33rdcountry to drop instruments of ratification on December 1st 2020).
China's expansion of the BRI with promise, to complement existing infrastructure projects.
Economics of climate change ( renewable energy and climate friendly projects)
US re-engagement in Cameroon after 4 years, DFC, Prosper Africa, the US Exim Bank
Increased role of AfDB and Afreximbank (opening of a Yaoundé regional office) in providing project finance and advisory adapted to the region to name a few.
These in essence, are some of the reasons for a contextual and pragmatic approach to economic development, to enable trade and investment in Cameroon.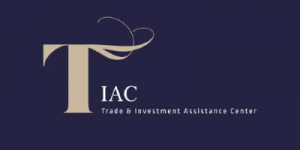 "The future of Africa is in our hands" says Mr. Tony Elumelu, Chairman of Heirs Holdings. TIAC supports that vision locally, in saying 'The future of Cameroon is in our hands'.
Successful nations, are those with economic policies that tap the best of resources human and natural for economic transformation, within the regimes they find themselves.
Poor governance and graft, are real problems to be considered for economic development in Cameroon and the region. There are success stories based on advisory, on how nations have navigated, these issues. Similar prescriptions and recommendations in other nations have failed.
The lessons from Rwanda, Ghana, Mauritius, Nigeria and Kenya should inform Cameroon and the region, on how faced with different challenges these countries were able to attract FDI by re-enforcing a participatory and cooperative economic environment.
The heavy lift is how we model our complexity and diversity. Our tribal and physical boundaries, as convergence points, for integration and exchanges for shared prosperity.
Despite the often talked about 'Resource Curse' or 'Curse of the Mines'  Cameroon's resources if well managed can be a game changer. The creation of SONAMIN is a step in the right direction.
Information from global think tanks, like Mckinsey Global Institute (MGI), have isolated and described areas of growth in the continent, with detailed analysis, on the potential of the region if the fundamentals are right.
In order for the fundamentals to align, we need a snap shot of the local realities;
In a piece in 2018 "The Impact of Diaspora and the demographics in Cameroon II"  we observed that  "Cameroon has the fundamentals to formulate an economic model ,in respect of indigenous beliefs durable to outlast administrative changes and regimes" .
Therefore an understanding of the cultures, socio-cultural environment, local realities and available opportunities is important.
This will involve a deep dive into,
1- Understanding the socio-cultural environment
2- Identification of local opportunities for business
3- Technology, innovation and disruption.
The "New and Innovative Cameroon" is likewise no myth .It is  Cameroonians introspectively  reflecting  based on cost benefit analysis, what individuals and the country stand to gain if economic development, entrepreneurship and diversification of the economy are  adopted  as vehicles  to end poverty and wars.
Government has never been perfect, nor has democracy, capitalism, socialism, and communism .The national cake has never been shared equitable and it has not prevented great nations,from growing their economies through entrepreneurship.
Different systems of government provide economic growth. Capitalism USA, Communism in China, Socialism in France and Germany and the Nordic model in Europe have their rewards and disadvantages,
Regulatory bodies in Cameroon have to speak to the moment while looking forward in policy. This compact should be understood, to enable appropriate regulatory changes in the laws, apportioning of tariff exempts, opportunity cost on rules of origin, standards and quality for an expoert market.
At the trade center, we recently participated in the data Indaba project launched, on the role of data centers, data privacy and transparency/interactions with the government and its impact on the economy. Data is the new gold, so long as is consumed with valuable consideration in exchange.
With the internet, data and communication can be shared on virtual platforms, cloud, connected servers and more. Meeting and seminars are being hosted on multiple platforms, Google meet, Zoom, Slack to name a few. This has facilitated consultancy, compliance due diligence and risk management.
Data and the internet is currently revolutionizing the private sector in Cameroon. Entrepreneurs through social media are sourcing finance, exposing their goods and services, expanding, branding and growing their businesses with little interference from the government. This is demonstrably the case in the music industry, entertainment, fashion, design, food and tourism
CONCLUSION
The truth is that this piece reads easy and assumes a lot. The irony also lies in the ease with which proper execution and implementation can transform Cameroon economically, based on informed discussions on the potential, opportunities, branding and communication.
The country needs adapted and suited communication for economic transformation. Too much is lost when grief, wars pogroms and poverty dominate. They exist, and are real. They also suck all the air in the room; weaken our arguments on self-preparedness, personal responsibility and engagement.
A marginalized people, need to empower themselves economically to engage .You cannot go to a fight with an empty stomach.
More so economic growth and development should be packaged and branded as a challenge to government, as well as issues of governance and risk. It should be an all-inclusive discussion, within the context of local prescriptions and adapted solutions.
Decentralization and Federations both have elements of self-rule, as decisions on development are local. Weak governments and dictatorships are enabled by weak economies  As the sea rises, so will all the boats, as in the AfCFTA.
There is a case to be made for "The New and Innovative Cameroon"
"Each country has a culture that informs behavior, issues of governance that need re-enforcement and the power structure that has to be explained, in terms that do not limit but exploit the economic potential of the country". The Impact of Diaspora and the demographics in Cameroon II.
Disclaimer, any wrong spellings or misinterpretations are not intentional and TIAC, is prepared to correct and adjust to speak to the original intent.
Innocent Manigha Anchang (J.D) is a US trained Attorney, and a graduate of Thurgood Marshall School of Law in Houston, Texas. He is admitted to the Bar of Cameroon, and the CEO of the Trade and Investment Assistance Center (TIAC) in Yaoundé Cameroon. He is a member of the American Cameroon Chamber of Commerce (AMCHAM), The African Chamber of Commerce (ACC).He will embark on a series of in-depth articles to discuss the investment possibilities, realities, expectations and challenges in Cameroon, Central Africa and SSA.