The question is moot, as to why with increased global funding for various initiatives in Central Africa; the impact and outcomes does not reflect the input.
Successful nations have blended their socio-political character to promote and execute successful economic policies, even in times of political differences .In most cases the leaders, with the help of parliament, councilors and administrators formulate successful economic policies.
Central Africa, struggles with graft, issues of governance and civil unrest, which have overshadowed economic policy discussions. This has created difficulties in articulating inclusive economic policies, and lapses in education, healthcare, and infrastructure for economic development in some countries.
Interventions have come from, foreign governments in peace initiatives; aid and loans from institutions like Bretton Woods, EU, AFD, NGO's and a host of others.
Recently, the West has demonstrated pockets, of informed disconnects from nationalists, who viewed obligations on health for all, poverty alleviation, trade conventions and the environment as against their nation states, sovereign interest.
Suffice to say albeit the aid and assistance these cracks within the real and socio-political dynamics in the West have exposed the need for economic policy discourse by nation's states in Africa for Africans. Not to give value to 'identity politics" as the main reason for inference, but an opportunity to define and value, who we are from what we bring to the table.
The AfCFTA, Covid-19, racial tensions, and nationalism is a page opener for Africans. A change in government in the US, or economic direction of China, or the EU, could significantly affect Africa. Therefore decisions based on common sense initiatives by Africans should be part of the "New and Innovative Africa" dialogue.
Worthy of mention, are a handful of individuals of SSA descent, amplifying African based initiatives and models. They sacrifice time, wealth and effort to complement government and other institutions.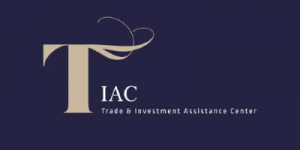 The Trade and Investment Assistance Center, (TIAC) recognizes without limiting in any form the role of others some Africans who are stepping up for the continent:
Tony Elumelu Chairman of Heirs Holding and TEF (The Tony Elumelu Foundation. TEFConnect broadens avenues for tech entrepreneurs in data exchanges for business integration.
Mo Ibrahim of the Mo Ibrahim Foundation, MO Ibrahim Fellowships, Ibrahim Prize.
Ndubusi Ekekwe Professor, entrepreneur, inventor academic Tekedia Institute, writer Harvard Business Review, unending list of accolades and achievements.
NJ Ayuk, CEO of Centurion Law group and Executive Chairman of the African Energy Chamber. Oil and gas leader and writer (Big Barrels, Billions at Play).
Finally, Aliko Dangote, Africa's richest man, business magnate and philanthropist (Cement, Oil Refinery, Dangote Foundation, Trading).
These names are legend in their individual rights, with documented contributions in advisory, financial assistance, capacity building and knowledge transfer. After their successes in different ventures, and endeavors, they reached out, to lift up others and build the continent.  We refer to them as wealth creators and enablers, with a heart that beats for the continent.
The data and the math does not lie. The human factor, when in symphony creates a harmonious tune. Opportunities abound in entrepreneurship; sell reliant constructs given the quotient of the dividend in demographics Cameroon and Africa harbors.
There is no denying the fact that, there are lessons to be learned from Covid -19 regarding economic policy during wars, pandemics and national disasters in Africa. It demonstrated differences at the level of preparedness/responses between western nations and most countries in SSA.
Rich economies generate stimulus packages for pandemics, economic downturns, climate disasters .Government provides assistance, tax moratoriums, bail outs for banks and auto industries, subsidies to protect manufacturing and agriculture and so forth.
In Africa droughts, wars, pogroms, pandemics, poverty and graft are like the weather. Same issue, different day .We put on the same outfit, day in day out, come rain or sun and question, why we stay economically under the weather.
We have been sold sustainable development goals, given loans, and aid from within and without and we stay poor.
There is need for something new!  An economic 'vaccine' to be precise.
A Marshall Plan for Africa with finance models, complementary to local realities with achievable goals. A meeting of the minds, to talk up the continent as the "New and Innovative Africa"
The richest empires in Africa traded and fought destructive wars, which ended dynasties. As we deprive each other of dignity and respect through wars, pogroms, race, gender and poverty, the intrinsic human fabric is loose. As we strip the environment of that which has protected us for years, we expose ourselves to destructive acts of nature.
There are many African small businesses, who every day inform on our humanity and shared values. Challenged by the terrain, they are staying the course and carrying the torch.
This Marshall plan will complement the AfCFTA with African efforts on the ground, alleviate poverty, and prepare the continent for contingencies and in essence lighten the moral debt to Africa financially.
Historically I have been an advocate for reparations. Topic for another day.
As a Trade Center we look forward to delving, exchanging conversing  with stakeholders to  create wealth that is both profitable and ethical, with opportunities for poverty reduction, as eradication has been a heavy lift due to sustainability.
The Marshal Plan for Africa is a good place to start.
Disclaimer, any wrong spellings or misinterpretations are not intentional and TIAC, is prepared to correct and adjust to speak to the original intent.
Innocent Manigha Anchang (J.D) is a US trained Attorney, and a graduate of Thurgood Marshall School of Law in Houston, Texas. He is admitted to the Bar of Cameroon, and the CEO of the Trade and Investment Assistance Center (TIAC) in Yaoundé Cameroon. He is a member of the American Cameroon Chamber of Commerce (AMCHAM), The African Chamber of Commerce (ACC).He will embark on a series of in-depth articles to discuss the investment possibilities, realities, expectations and challenges in Cameroon, Central Africa and SSA.