US- Cameroon relations, dates more than 60 years and was formalized in a BIT (Bilateral Investment Treaty) signed in 1986 with enforcement in 1989. Our Trade Center in 2018, emphasized the historical, and multifaceted role of US- Cameroon relations over the years, with the Peace Corps, US State Department, NGO's in health care and education, and how it morphed into AGOA, Power Africa, Prosper Africa, and more.
Fast forward to 2021, with Covid-19 and its impact on the US economy coupled with nationalism, and racial tensions, there is a perception, that the US is no longer interested in Africa.
This has been felt in some quarters in Cameroon since most of the above-cited initiatives did not improve the US –Cameroon business corridor. The US has shown more interest, in assisting healthcare and education platforms
Meanwhile, both countries need to acknowledge some issues that have not been helpful.
 US policies on:
Climate-prior to the recent reversal by the Biden administration, the US did not pay its mandated yearly contributions and withdrew from the Paris Agreement of 2015.
Trade-exclusion of Cameroon from AGOA.
Immigration – recent massive deportation of Cameroonians from the US.
While in Cameroon:
Terrorism- attacks from Boko Haram in the Far North, have heightened fears of insecurity.
Civil Unrest– in the NW and SW regions, have dampened the interest of US investors.
Business risks- issues of graft, governance, and transparency.
Albeit the above, a proper pros and cons analysis will demonstrate mutually beneficial opportunities for business partnerships, between the US and Cameroon.
With a multi-ethnic population and rich subsoil, Cameroon is the most stable economy in Central Africa.
Geo-strategically, the US benefits from improved relations with Cameroon, to maintain stability in the Central African region.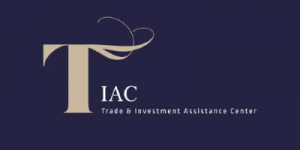 Given the current dynamics, US –Cameroon relations need a boost, for a plethora of reasons to include the following:
The  US, enjoys goodwill and respect and is viewed more positively in Cameroon than most western countries .This is evidenced by initiatives from former Presidents, the US Congress, and the civil society.(Power Africa, Prosper Africa, AGOA, Clinton Foundation, Bill and Melinda Gates Foundation)
The Chad-Cameroon pipeline, is the largest US investment in Cameroon.
The United States remains the biggest, most open and admired economy in the world; improved relations with Cameroon and Central Africa, re-enforces that.
China's expansion in Cameroon and Africa, is a threat to the US pole position. The Chinese are in many sectors in Cameroon, the government through banks providing loans for energy, water infrastructure and citizens as entrepreneurs and traders operating in various activities.
China, is viewed to be more compassionate and reliable in infrastructure, and large scale projects (water, electricity etc.).An opportunity for US to compete in the market for PPP's and large scale projects
Cameroon, is the most populated country in the CEMAC region.
In December 2020, instruments of ratification of the AFCFTA were finalized. This free trade area has a potential 1.4 billion people market and presents an opportunity as entry point for US businesses i.e. franchises (Pizza hut in Douala).
An opportunity, to market the global interest in African culture, food, music, movies, fabric and tourism. The African culture, has witnessed increased presence in global markets, especially in the US.
A chance to mitigate concerns on demands for reparations, yet to be met, and invest in the development and growth of SSA.
Suggestions
I
The US Embassy in Cameroon, through policy advisers, has a huge role in fostering US interest in the region.
TheUSTDA in partnership with the US Department of Commerce and the US International Development Finance Corporation (DFC) take another look at Cameroon.
President Joe Biden , has ushered in a wave of hope, and vice President Kamala Harris, is touting the improved role of US agencies to stem migration, reduce poverty, invest in economies of climate change and grow economies in North America the Caribbean's and Africa.
Of recent USTDA awarded a grant to Renewable Energy Innovators Cameroon (REIc) and SimpliPhi Power on a study to provide electricity to about 200.000 Cameroonians in rural areas. Cameroon's law permits supplementing existing grids and regulated by the Electricity regulatory agency (ARSEL).
With the current dynamics in Africa post covid-19 and the AfCFTA, the region is the most challenged by infrastructure and logistics for growth.
US equipment manufactures and the US Exim bank, have an opportunity to sell equipment, create and grow businesses in the region in infrastructure and related sectors.
II
Cameroon, should work on partnership agreements to include PPP's and other forms of engagements, to form rewarding partnerships with US businesses.
Cameroon, should provide a conducive and time sensitive regulatory environment to facilitate interactions for business.
There is an obvious interest with the growth of technology, to provide cheaper and affordable advisory to address issues of risk, compliance and due diligence.
There exist in Cameroon business organizations, regulatory and arbitral bodies (GIMAC), SME's, the Cameroon Diaspora and the American Cameroon Chamber of Commerce (AMCHAM) ready to engage, with US businesses.
To conclude, it is the hope of the Trade Center that, the issues and suggestions in this paper suffer the critic, and as well benefit from the merits, for a truly inclusive win-win narrative for US-Cameroon relationship.
Disclaimer, any wrong spellings or misinterpretations are not intentional and TIAC, is prepared to correct and adjust to speak to the original intent.
Innocent Manigha Anchang (J.D) is a US trained Attorney, and a graduate of Thurgood Marshall School of Law in Houston, Texas. He is admitted to the Bar of Cameroon, and the CEO of the Trade and Investment Assistance Center (TIAC) in Yaoundé Cameroon. He is a member of the American Cameroon Chamber of Commerce (AMCHAM), The African Chamber of Commerce (ACC).He will embark on a series of in-depth articles to discuss the investment possibilities, realities, expectations and challenges in Cameroon, Central Africa and SSA.